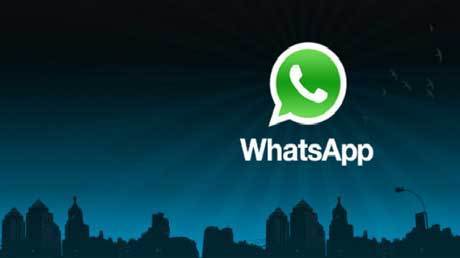 Ilustrasi (Ist.)
Jakarta
- Popularitas WhatsApp sebagai layanan pesan instan tak dapat disangsikan. Sampai-sampai kondisi ini tidak luput dari para pembuat apps palsu dengan memanfaatkannya untuk mendapatkan keuntungan finansial.
Tidak tanggung-tanggung, selain WhatsApp, pembuat aplikasi palsu Facebook ini juga mencatut fasilitas Tumblr.com dan group Facebook untuk memuluskan aksinya.
Jika Anda melihat di group Facebook atau menerima pesan seperti gambar 1 di bawah ini, harap Anda waspada dan jangan tertipu.
Gambar 1: Pesan aplikasi WhatsApp yang memancing akses ke Facebook apps berbahaya.
Pesan yang muncul tidak lupa menggunakan gambar logo WhatsApp untuk meyakinkan calon korban dengan pesan bahwa WhatsApp sudah tersedia di PC.
Selain itu, guna lebih meyakinkan, tautan yang dituju jika link diklik menggunakan akun blog yang populer Tumblr dengan alamat http://whaatsappp.tumblr.com/.
Namun sekali link tersebut muncul akan langsung di forward ke tautan lain yang telah dipersiapkan di url shortener adf.ly (lihat gambar 2).
Menurut pantauan Vaksincom, sampai hari Senin 9 September 2013, pihak tumblr bekerja keras menghapus semua akun palsu yang dibuat oleh aplikasi palsu ini, namun pembuat WhatsApp palsu ini tidak kehilangan akal dan segera mengganti tautannya dengan tautan tumbler dengan tiny URL seperti http://tinyurl.com/mqg4s** (dua digit terakhir link telah disamarkan karena pertimbangan sekuriti).
Gambar 2: Tautan yang diberikan akan mengarahkan ke url shortener adf.ly.
Sebagai informasi, adf.ly adalah url shortener yang menawarkan uang kepada siapa saja yang menggunakan jasa URL shortenernya dimana makin banyak yang melakukan klik atas URL shortener yang diberikan akan memberikan uang kepada pembuat link tersebut.
Jika korbannya cukup sabar menunggu dan melakukan klik pada tautan yang diberikan maka ia akan mendapatkan situs mybestapps.us yang menawarkan banyak aplikasi seperti '
See who's viewed you
' atau korbannya tentunya lebih tertarik untuk mengklik tombol merah dengan tulisan 'Click Here Download Now' guna mendapatkan aplikasi Whatsapp for PC yang dijanjikan (lihat gambar 3).
Gambar 3: Tombol merah Click Here download Now seakan menjanjikan aplikasi WhatsApp for PC yang dijanjikan.
Dan memang seperti yang dijanjikan, sekali Anda mengklik tombol tersebut, Anda akan mendapatkan layar pemberitahuan instalasi aplikasi Facebook (lihat gambar 4).
Kalau yang ini adalah situs asli Facebook namun korbannya sekarang diminta untuk menyetujui beberapa hal, dimana sama seperti kebanyakan Apps Facebook yang lain, aplikasi dengan nama Whats App lengkap dengan logo WhatSapp ini meminta hak untuk akses data pribadi di Facebook dan melakukan posting menggunakan akun Facebook penginstal aplikasi.
Gambar 4: Aplikasi WhatsApp gadungan ini meminta hak untuk posting atas nama akun korbannya.
Tentunya korbannya akan percaya dan memberikan hak akses kepada aplikasi ini karena hal ini merupakan standar akses yang diminta oleh kebanyakan aplikasi Facebook.
Adapun posting yang akan dilakukan oleh aplikasi ini selain pada wall akun korbannya, juga akan melakukan posting pada group-group Facebook yang diikuti oleh pemilik akun Facebook.
Yang menjadi masalah adalah aplikasi ini tidak dikeluarkan oleh WhatsApp dan malah akan melakukan cross posting ke group-group Facebook dan wall teman Facebook Anda.
Setelah Anda menyetujui hal ini maka aplikasi tersebut langsung diinstalkan dan Anda akan mendapatkan permintaan lain untuk melakukan posting pada wall teman Anda dengan pesan dialog 'Suggest to Friends To see the Correct results' (lihat gambar 5).
Gambar 5, Sama seperti aplikasi lain di Facebook, aplikasi ini akan meminta anda mengenalkan aplikasinya dengan melakukan posting pada wall teman Anda menggunakan akun Anda.
Jika Anda tidak setuju dan mengklik 'Cancel', Anda akan mendapatkan pesan seakan-akan tidak dapat menggunakan aplikasi ini dengan munculnya dialog box 'You must invite all friends to continue!' (lihat gambar 6)
Gambar 6: Peringatan yang dimunculkan apps gadungan ini jika anda mengklik 'Cancel'.
Sebaliknya jika menyetujui dengan mengklik 'Send Requests' maka otomatis semua wall Facebook teman Anda akan mendapatkan pesan yang dikirimkan seperti pada gambar 1 di atas.
Hal inilah yang dituju oleh pembuat aplikasi, karena ia ingin mendapatkan sebanyak mungkin akun yang mengakses tautan URL shortener guna mendapatkan keuntungan finansial.
Kira-kira apa yang terjadi pada akun Facebook teman Anda?
Jika penasaran, gambar 7 memperlihatkan pemberitahuan dari Facebook pada akun Facebooknya bahwa Anda mengajaknya bermain Whats App. (lihat gambar 7)
Gambar 7: Teman Anda akan mendapatkan ajakan bermain Whats App.
Jika teman Anda mengklik ajakan yang diberikan, ia akan mendapatkan permintaan instalasi aplikasi WhatsApp palsu seperti pada gambar 4 di atas.
Lalu, apa sebenarnya aplikasi WhatsApp yang dijanjikan? Apakah memang bisa melakukan Whatsapp dari PC?
Menurut penelusutan Vaksincom, ada kemungkinan bisa melakukan Whatsapp dari PC, namun saat ini metode yang digunakan adalah menggunakan emulator Play Store Google di PC dan bukan dengan cara menginstal Apps di Facebook.
Adapun apps yang mengklaim sebagai Whats App for PC ini dapat ditemukan dengan nama 'fbwhatsapp' dengan alamat akses https://apps.facebook.com/fbwhatsapp/ (lihat gambar 8) dan seperti yang Anda lihat, aplikasi ini bukannya menawarkan Whatsapp for PC, malahan seperti mak comblang menawarkan untuk melihat siapa saja yang masih single dan melihat profil Facebook Anda.
Kalau Anda termasuk orang yang 'haus' teman tentunya akan langsung tertarik dan melupakan bahwa sebenarnya aplikasi ini tadinya menjanjikan sebagai Whatsapp for PC.
Gambar 8: Aplikasi What's App for PC di apps Facebook.
Adapun hak akses yang dimiliki oleh aplikasi ini cukup mengkhawatirkan. Terlebih jika Anda peduli dengan reputasi akun Facebook dan keamanan teman-teman Facebook Anda dari serangan apps jahat karena ia memiliki hak untuk: (lihat gambar 9)
1. Akses informasi dasar yang Anda miliki.
2. Akses semua foto-foto yang Anda upload.
3. Melakukan posting atas nama Anda.
4. Mengakses post pada news feed Anda
Gambar 9: Hal akses yang dimiliki oleh aplikasi What's App for PC gadungan.
Jika Anda sudah terlanjur menginstal apps ini, Vaksincom menyarankan segera menghilangkan aplikasi ini dengan cara :
1. Login pada akun Facebook anda
2. Buka tab baru baru dengan menekan tomtol [Ctrl] [T]
3. Pada layar tab baru ketikkan alamat: https://www.facebook.com/settings?tab=applications untuk mengkases halaman 'App Settings' dari akun Facebook anda. (lihat gambar 10)
Gambar 10: Menu App Settings Facebook
.
4. Cari aplikasi dengan nama 'WhatsApp' dengan logo telepon dalam lingkaran hijau dan klik tanda [X] di sebelah 'Edit' untuk menghapus aplikasi ini. Anda akan mendapatkan layar konfirmasi 'Remove Whats App?'. Jangan lupa centang pada kotak 'Delete all your Whats App activity on Facebook' untuk menghapus aktivitas yang sudah dilakukan oleh aplikasi ini dan klik [Remove]
SUMBER
*)

Penulis

,

Alfons

Tanujaya adalah seorang praktisi antivirus dan keamanan internet. Ia bisa dihubungi melalui email info@vaksin.com.